CaribTours and Carin Travel Services Ltd t/a CaribJet
Contact us from the UK


WhatsApp 07983 592994
sales@caribjet.com
Contact us from the Caribbean
CaribJet,
Maurice Bishop Highway, True Blue
St George's, Grenada
sales@caribjet.com
Grenada Ticket Office + 1 (473) 439 4444


WhatsApp + 1 (473) 534 7755
Condor, Air France / KLM, Virgin Atlantic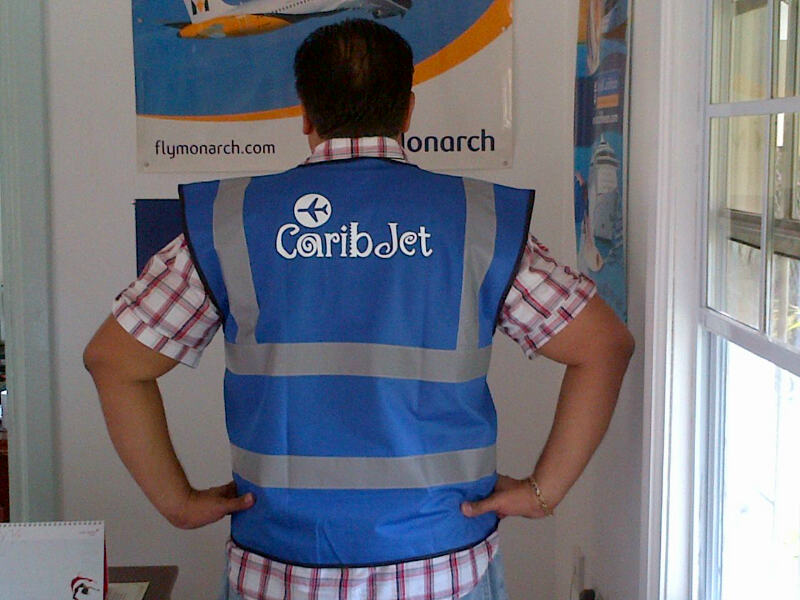 Reservations open Daily 9am until 9pm

Out-of-Hours please email or WhatsApp and we will reply ASAP with Quotation and Availability

UK  payment by electronic Bank Transfer to Barclays UK

You can also book on our Enquiry form on this website or email to sales@caribjet.com
We issue all e-tickets same day.

Grenada Ticket Office – OPEN: Mon-Fri  9am to 4pm , SAT 9am to 3pm

Call us on 439 4444  or

WhatsApp + 1 (473) 534 7755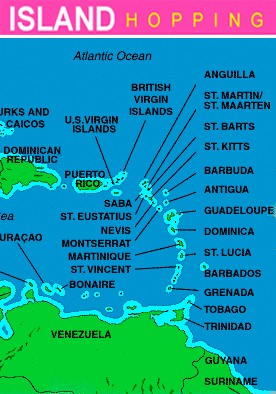 Booking Terms & Conditions
1/ Payment
Most of the Air Fares are non-refundable.  Payment and Ticketing are required on the same day and as Ticket Providers we issue your e-Tickets and email them to you on the same day.
For Visa,  MasterCard there is a charge 3%.  Amex are no longer accepted. Electronic Bank Transfers of course are free and prefered.  Ask the person who deals with your enquiry for details.
We do not accept debit or credit card payment from any 3rd parties
Bank Payments – you may pay money via Internet Banking to our account. Barclays, Metro, Republic, Scotia
2/ Cancellation & Changes – By you
Some of the lowest fares do not allow any changes and are 100% non refundable.  Others allow you to change for a penalty.   Most of the UK fares charge a minimum of £150 or equiv in USD $.   Please ensure that you are aware of the penalties for cancellations and changes.  If you fail to turn up at the airport for your flight, there will be no refund and you will have to purchase a complete set of tickets.  The refunds process is approx 8 weeks for tickets that are refundable.
3/ Cancellations & Changes – By us
All flight details are correct at the time of booking and as shown on your e-ticket and/or confirmation Invoice. Airlines do change their schedule and operating days and any cancellations we receive we will endeavor to offer a suitable alternative flight for ticketed passengers, or a refund where only a deposit was made.
4/ Fares & Tax increases
All fares and taxes are subject to change without prior notice.  If we are in receipt of full payment and you have your e-ticket you will not be charged.  However, clients who only pay a deposit to secure a seat, do not guarantee against Fare and Tax rises and will be responsible to pay any surcharges.  If you cancel as a result of the Fare and Tax rise this would be treated as a normal cancellation and loss of deposit.
5/ Passport and Visas
It is the passenger's responsibility to ensure Health Advise, Passport and Visas are in order.
6/ Ticket Issue and Dispatch
Only e-tickets are issued and for Tele-sales or Email/On-line bookings these are only emailed to you for printing.  Most airlines insist that these Ticket numbers usually 13 digits or in the case of easyjet, LIAT, Condor a string of letters and numbers may be used for Check-In 24hours prior to departure or at the Airport.  We only post e-tickets out to Senior Citizens.  Baggage labels are available for collection only at our Shop.
We aim to issue Schedule flights the same day as Full Payment.  Specialist fares are usually issued 5 weeks prior to departure, Charter flights usually 2 weeks prior to travel.
All tickets are issued in accordance with each airline's conditions of carriage.  Copies of these are public information on the relevant airline's website.
7/ Connecting Flights
We always try to sell flights that have sufficient connecting times.  Occasionally a late inbound flight may cause you to miss your connecting flight.  We regret we cannot accept responsibility for delays, time changes or validity of connections between airlines.  We will do as much as we can to rebook the next available flight. Passengers may not charter their own Island flights as these will NOT be reimbursed. Adequate Travel Insurance is strongly recommended.
8/ Clients Responsibility / Verify e-tickets
It is the clients' responsibility to ensure the correct destination is booked. When receiving e-tickets whether in person or via e-mail please verify the correct spelling of Names, the dates are correct and the destination are in the same Region, endure that the correct Airport is booked.  Often some cities have more than one (sometimes three) alternate airports like London – Heathrow, Gatwick, Stansted and New York – La Guardia, John. F. Kennedy otherwise onward flights may not connect.  Other examples could be London Ontario or London England.
9/ Reconfirm 24hrs prior
 It is important that the client double check the e-ticket / Itinerary and we strongly suggest re-confirming at least 24hrs prior to flight with our Reservations office.
10/ Out-of-pocket costs
CaribJet will not be liable for any costs in terms of Ground Transportation or Hotel arrangements for disruption, interruption, time changes or any other misinformation.  The option of purchasing
Adequate Travel insurance externally should be considered especially if this involves many different flights and we suggest you take a policy that also insures loss baggage and curtailment.
11/ Health Protocols & Visas
With the recent pandemic all Health Protocols and Quarantine restrictions and Vaccine requirements are to be researched and checked by the client CaribJet are not permitted to give advice on these ever changing Government Health Regulations.
Visas whether Transit or FULL will have to be researched by the client and not a function or service of CaribJet.